Mining News
Mining

Tobie Mining & Energy Inc. is a Texas corporation with the benefit of a strong Western Canadian exploration and mining expertise.

Tobie mining is a fresh new face in the mining and exploration business designed to be fast, adaptable and yet still produce a solid quality precious metals property product. Tobie Mining is patient when needed, but swift when the opportunities arise.

The Corporation has a young team that bonds strongly with the locals in the mineral interest regions and a senior team full of one of the most valued mining expertise in the grass roots, junior and senior mining corporate circles.

Tobie mining is a significant shareholder in an exploration project spanning more than 250,000 hectares of potentially prime auriferous ground around Colombia. The project also includes numerous mining claims in Canada's British Columbia interior. The project is concentrating on Paleo-Placer type
deposits initially. Both the Canadian claims and one of the Colombian properties in the far eastern regions of the country on the border of Brazil, potentially fit this geological profile. The corporation is excited about the possibilities as the famous Witwatersrand gold mine in South Africa is argued to be the same type of geology.
Tobie Mining & Energy Inc. focuses its efforts on traditional mining and energy sources, as well as alternate sources extracted from the earth.

Tobie Mining & Energy seeks out untapped opportunities for efficient extraction of energy sources.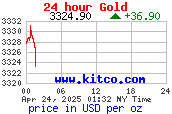 Colombia Stats

read more>